---
---
You are our favorite partner.
We are always working on projects that would be great
with a sponsor or partner to hatch and grow. Here are
our current projects you may be inspired
​ to become a part of (click picture for details):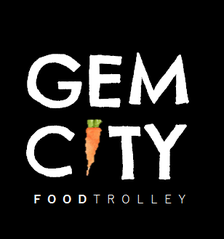 Thank you DAYTON!!

​Every month we pick organizations that are filling the gap with action centered work to change the conversation and end human trafficking. Every purchase you round up and every designated donation you make to Peace on Fifth, 100% goes to the organizations of the month




FROM YOU!!






Our June organization


Daybreak Dayton



O

ur November

organizations


Empowering Lives Asia
Walk Free



Our October organizations


Freedom a la Cart


Haitian Farmers


​


Our September 2016 organizations


Fairly Simple
Truckers Against Trafficking



Our August 2016 organizations


RED SAND PROJECT (MOLLY GOCHMAN)
ELIJAH RISING (KENDLETON FARMS)

A project aiming to change the Dayton food system
by creating a revenue stream for local farmers and growing food accessibility across the city. #GetUgly #KissaFarmer
#Learnmore #EndFoodWaste #Lovelocal.